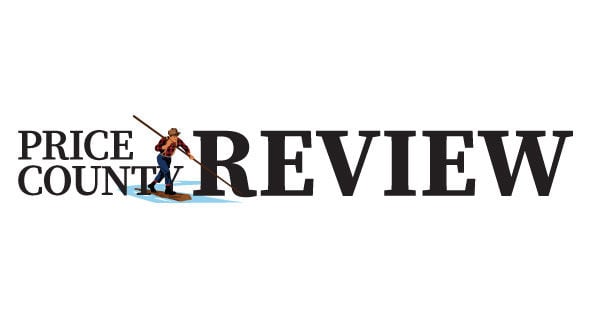 South County Price News | Chroniclers
The Hawkins Area Library will be closed the week of September 27 through October 1. Don't worry if you have any books owed, no fines will be imposed during this week. The library expresses its regrets for any inconvenience.
Cheeky
Some Senior Farmers Market Nutrition Program coupons are still available from Price County Senior Services on a first come, first served basis. Eligible seniors can receive $ 25 (five $ 5 coupons per household) which can be used to purchase fresh, locally grown vegetables, fruits and herbs from certified farmers and farmers' markets across Wisconsin. These coupons are valid for purchases made before October 30; each county participant must certify that their household income is equal to or less than 185% of federal guidelines, and that they are 60 or older (or 55 or older if Native American). Please call Kris Mabie at 715-339-2158 for an eligibility agreement or more information.
The Power of Positive Students and Adults Concerned for Education organizations in the Prentice School District are sponsoring the region's largest clearance sale starting Thursday, September 30 from 8 a.m. to 5 p.m. and continuing at the same times on Friday, October 1 and Saturday, 2 October. The sale will take place at the Prentice Lions Club pavilion located across from Prentice High School. Among the new and slightly used items offered for sale there will be clothing of all kinds, bedding, tableware and glassware, crafts, trinkets, books for all ages and all sizes. interests, plants and flowers, nuts, bolts, hardware and tools, as well as appliances and furniture. Items will be restocked frequently and the sale will continue from 8 a.m. to 5 p.m. on Thursday, Friday and Saturday October 7, October 8 and October 9 hosted by the Prentice National Honor Society. Buyers are invited to come and support a good cause while finding real treasures for themselves. For more information, please call Céline Lofland, 715-767-5119 or 715-493-5729.
The annual White Goods and Appliance Drop-off Day for Catawba Town and Village residents will take place on Saturday, October 2. This day-only event will be held at the Gravel Pit on County Road O from 9 a.m. to noon. Items that can be disposed of free of charge include Freon-free appliances, water heaters, wood stoves, mattresses, vacuum cleaners, toilets, sinks, tubs and furniture; televisions and computers will no longer be accepted. There will be a $ 10 charge for each item, including refrigerators, freezers, and air conditioners that contain Freon. Each household can drop off 10 standard car or truck tires free of charge; for more than 10, a fee of $ 1 per tire will be charged. The charge for tractor / skidder tires is $ 10 each and for large float agricultural tires the charge is $ 20 each. No rims will be accepted. Items and fees will only be collected on the drop-off day of October 2. Fees must be paid in cash or by check payable to the village of Catawba.
According to the calendar, the fall season has officially started. While we can still look forward to wonderfully warm days over the next few weeks, the end of summer weather will certainly be here before long. Author Rowena Bastin Bennett has a very poetic way of describing "The End of Summer".
"The little summer songs are all gone today. The little insect instruments are all put away.
The drone's snare, the grasshopper's guitar; Katydid's castanets– I wonder where they are.
The banjo of the bull frog, the violin of the cricket. the dragonfly's cello has ceased its merry din.
Oh, where's the orchestra, from harpist to drummer? They all disappeared over the summer.