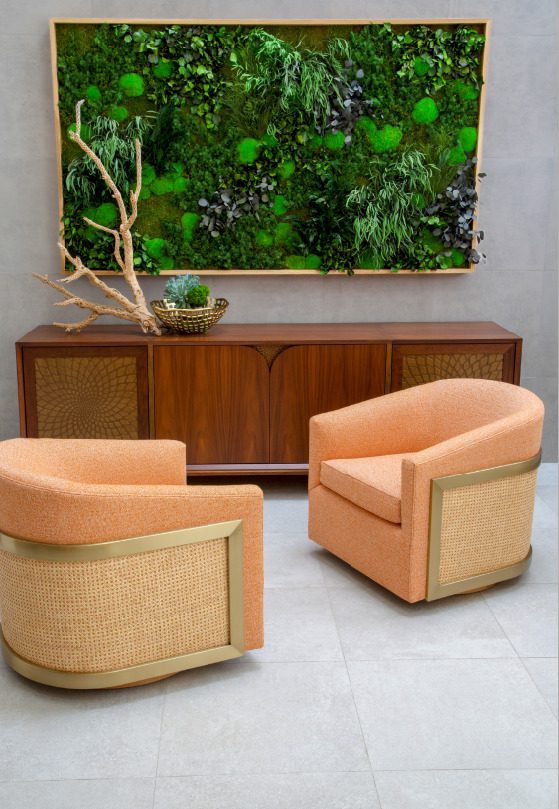 Samuelson Furniture Launches New Lifestyle Showroom
Samuelson Furniturea manufacturer of storage furniture (interior storage solutions) and seating for the hospitality and senior living sectors, has opened a reimagined showroom curated by its in-house design studio and creative director Lisa Wilkie .
Located in the brand's factory and headquarters in Paterson, NJ, the new showroom is designed to immerse customers in the future of hospitality and senior living environments. the 4,500 square feet showroom litters of them floors and is divided into different "lifestyles" – including a coastal getaway, a metropolitan getaway, a desert oasis and a mountain retreat – creating a unique path for designers, architects, specifiers and other members of the community design to discover new concepts for future projects.
"We want the showroom to pave the way for new avenues for Samuelson Furniture," said Michael Chalfin, executive vice president of Samuelson Furniture in a statement. "We embrace vibrant colors and unique designs that express our personality as a brand. A new era of hospitality is [emerging]and we believe this demonstrates that we are not only ahead of the curve, but helping to define it.
Ascending the stairs to the showroom, visitors are greeted by an elevated display of seating from the Living by Samuelson collection. Customers can test Sound by Samuelson technology with chairs with integrated speakers, useful for both well-being and entertainment. Also on display is Samuelson's CATCH – a patented hardware solution that suspends a folded walker, purse or other personal item from the back of a chair to allow greater mobility and access for users.
The main showroom floor offers a multi-faceted hospitality experience that showcases the diversity of the brand's offerings. Sprinkled with unexpected pops of color and a playful juxtaposition of varied materials and patterns.
"We want the showroom to act as a bespoke furniture design haven that speaks to the extraordinary abilities of our in-house design team," said Lawrence Chalfin, president of Samuelson Furniture in a statement.