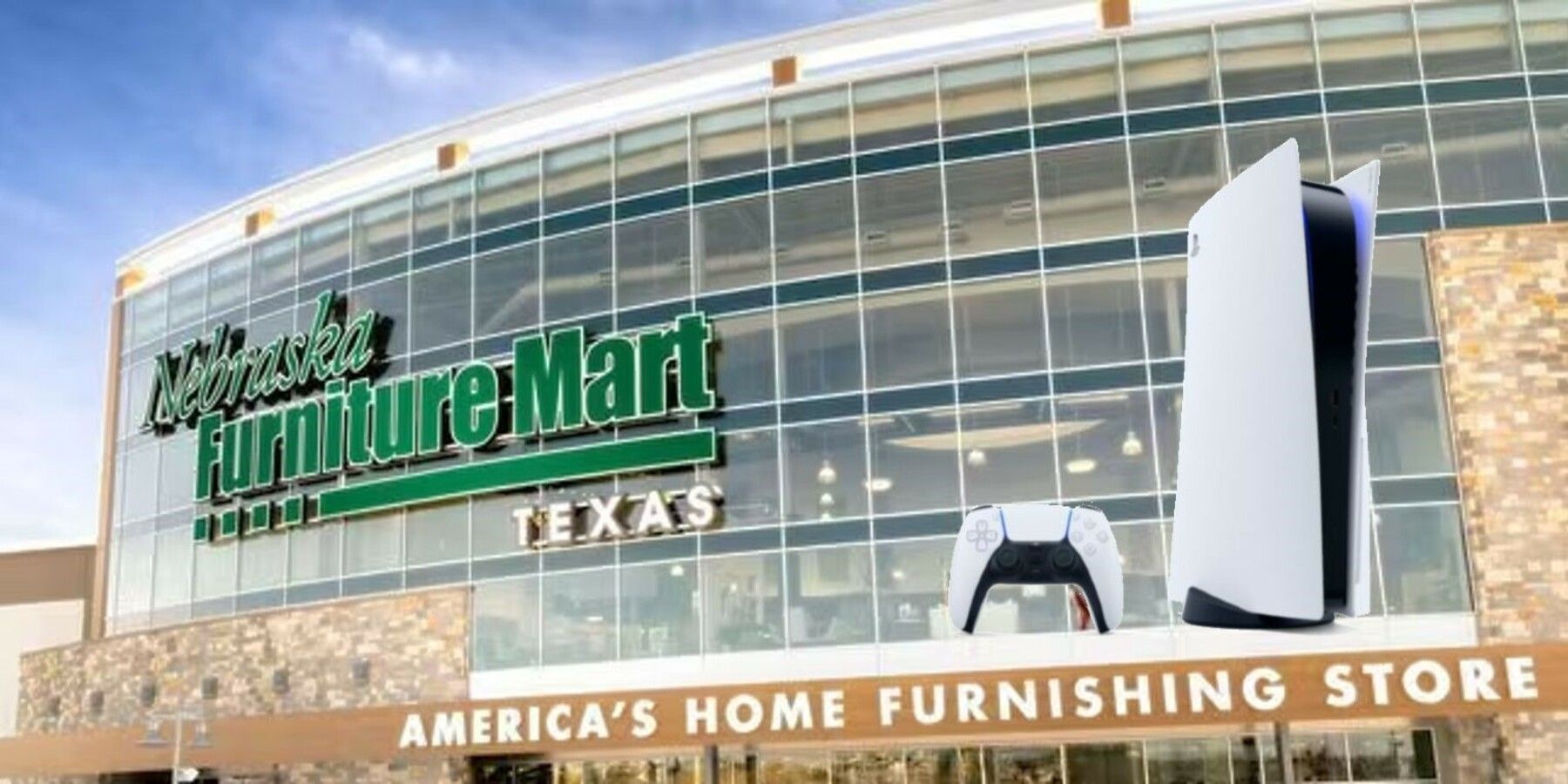 PS5 Consoles Spotted In Stock At One Nebraska Furniture Store Of All Locations
While many are still trying to get their hands on a next-gen console, one gamer was surprised to see PS5s being sold in the most unlikely places.
As many gamers are surely aware, it's been an absolute nightmare trying to find a place with the new generation of consoles in stock – especially the PlayStation 5. Whether it was because of scalpers or console supply shortages, many thought it was a hopeless endeavor when trying to get their hands on next-gen tech.
Fortunately, there seems to be a light at the end of the tunnel as things return to some form of normality. While console scalping issues persist, the overall global supply has increased and made it easier for people willing to put in the extra effort to search. In fact, it looks like gamers can find the latest consoles in the most unlikely places if they're lucky enough.
RELATED: California Store Selling Ridiculously High Priced PS5 Console
A Reddit user by the name of "freshgr3enstart" posted a photo to the r/playstation subreddit of a stack of PS5s being sold at a Nebraska Furniture Mart in Texas. There are 20 in total on display, all of which are being sold at their base price of $499.99 without any sort of PS5 console bundle.
Nebraska Furniture Mart, for people who don't know, is a huge store that can be thought of as a mix of furniture and home electronics like washing machines. The one in the post is most likely the one located in The Colony, Texas. As such, while it might be strange to think of PS5s being sold here rather than at a GameStop, it's not too far out of the realm of possibility.
Players welcomed the idea of ​​the system being sold at a Nebraska Furniture Mart. One user said they appreciate that it's not sold in a forced bundle with other games and accessories, which can cost around $800-$1,000 depending on location. Others were simply relieved to see so many in one place and now have new hope of finding one. Some were even making jokes about paying for a plane ticket so they could go to the Nebraska Furniture Mart and grab one of the PS5s in the picture.
While finding the incredibly rare next-gen system in a place like this is fun, gamers will gladly take every chance they can to finally get their hands on a PS5 console. Unfortunately, many had to wait in line for hours to face rejection or pay obscene prices to resellers. While it's likely that all of the consoles in the release have already been purchased, fans should try checking out some unconventional spots nearby to find their own. PS5.
MORE: Image shows Grand Theft Auto games running simultaneously on five generations of PlayStation consoles