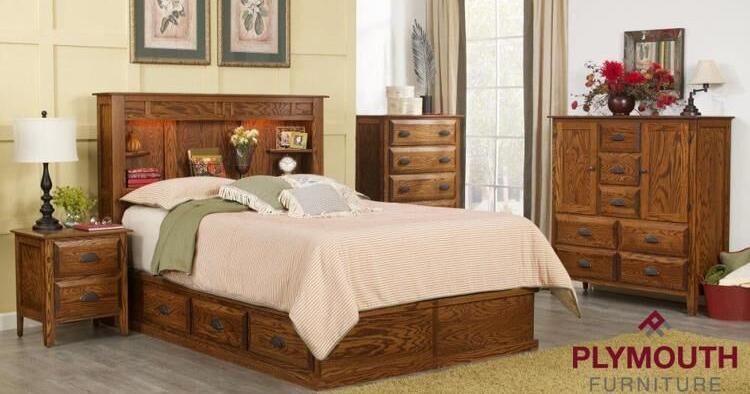 Plymouth Furniture Focuses on Products Made in the US State | Preferred business program
While many retailers have filled their showrooms with foreign-made products in recent years, Plymouth Furniture has continued to focus on selling high-quality products made in Wisconsin and the United States.
According to owner Mike Shields, selling American-made furniture is beneficial on many levels. This not only creates jobs in the United States, but also reduces the carbon footprint when products do not need to be shipped from overseas. A third benefit is that it reduces freight costs and tariffs, allowing the savings to be passed on to the customer.
Shields said Plymouth Furniture likes to stay as local as possible, with products made in Wisconsin being the first option. The store currently carries a wide range of furniture from Best Craft, Wolfcraft, Mid America Bedding and Ashley, all Wisconsin-based companies.
Wolfcraft bedroom furniture is particularly popular. They offer a versatile design, solid storage foundations and are customizable. Customers can choose oak or maple, 10 different stain options and a host of hardware options.
Since not all Plymouth Furniture inventory can be acquired from Wisconsin companies, the next best option is to keep it in the United States. The store carries a wide selection of products from these American manufacturers who manufacture their products in the United States: Best Home Furnishings, Door County Amish Furniture, La-Z-Boy and Perdue.
Plymouth Furniture offers Made in Wisconsin or USA products in all major furniture categories – bedroom, living room, dining room, and more. This includes mattresses, where Sealy, Stearns & Foster and Tempur-Pedic are all well represented in the store. .
Although the vast majority of Plymouth Furniture inventory is manufactured in Wisconsin or the United States, some products are sourced overseas. For example, Arcadia-based Ashley makes most of its furniture in Wisconsin or the United States, but some of its products, especially wood products, are made in China and Vietnam due to higher costs. created by American labor and Environmental Protection Agency regulations.
According to Shields, some products from outside the United States are unavoidable. This is especially true with some of the lower priced items, but he is confident that anyone looking for high quality, affordable American products will find them at Plymouth Furniture.
To learn more about Plymouth Furniture, visit their website at www.plymouthfurniturewi.com.
Plymouth Furniture is part of the Tri-County News Preferred Business Sponsor program. Contact reporter Chad Held at [email protected]