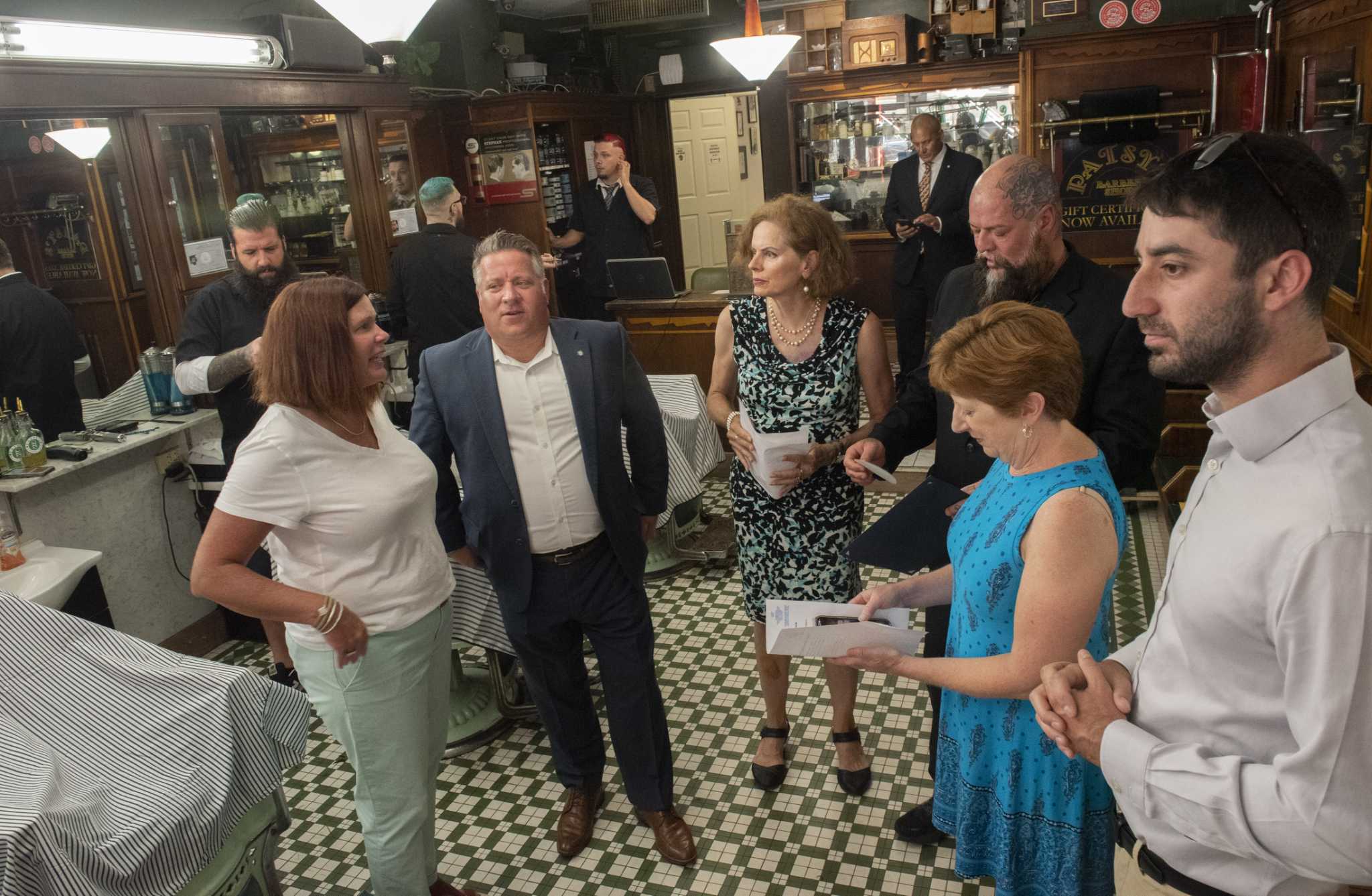 Patsy's Historic Barber Shop Approaches a Crossroads
ALBANY – Surrounded by renovation scaffolding, Patsy's hair salon is not visible. But it's a true city landmark, operating continuously at 3 Howard St. since 1930.
The establishment has changed hands only three times since then and the current owner, local entrepreneur William "Tragedy" Yager hopes to pass it on to his son, who works there alongside other elite barbers.