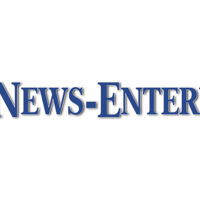 Online shopping full of scammers | Business
This holiday shopping season, the Better Business Bureau's Scam Tracker has received numerous reports of shipping tips scammers are using to steal from online shoppers.
Scammers exploit PayPal's policies by delivering incorrect items and using stolen tracking numbers.
This scam starts with an amazing deal, often branded products at a big discount. Often the items are bulky, such as furniture or a vacuum cleaner. The website and products look legitimate, so you decide to take a chance and make a purchase. The site asks you to pay via PayPal, which leads you to believe it is safe.
After payment, you will receive a confirmation email containing a tracking number from UPS, FedEx, or other shipping service. But when the parcel arrives, it is not what you expected.
For example, a customer ordered a six foot artificial Christmas tree, but "received a bottle brush Christmas tree no bigger than my hand." Another buyer told BBB he ordered "a pressure washer for $ 78" and received "a yellow shirt that was not worth $ 2." In another common version of this scam, the package is delivered, but to the wrong address.
If you try to fix the error, you will find that the ecommerce site is unresponsive or not helping you. In some cases, the site does not provide contact information. In others, no one answers emails or calls.
Some victims report having filed a complaint with PayPal for a refund. PayPal's Promise of Protection states that customers can open a dispute if the package never arrives, if the item received is counterfeit, or is significantly different from what was ordered. However, not all complaints have been resolved to the buyer's satisfaction.
Here are the tips from the BBB on how to avoid an online shopping scam.
• Before paying, know your rights and responsibilities. Whether it's check-cashing scams or scams involving new peer-to-peer payment systems, fraudsters often take advantage of what consumers don't know when it comes to dealing with cash. payments. Don't buy from a shady seller assuming the purchase will be protected no matter what.
• Before buying online, check that the site has real contact details. Make sure the seller has a valid phone number and address on the website, so they can contact them if there is any problem.
• Don't wait too long to file a dispute. Scammers know that PayPal and credit cards have time limits for litigation. They often try to delay the process long enough that buyers miss the window.
• If the price seems too good to be true, there is probably something wrong. Beware if the item sells for much less than what has been advertised elsewhere.
If you've spotted a scam, whether or not you've lost money, report it to BBB.org/ScamTracker.
To learn more about scams this holiday season, visit bbb.org/all/holiday.
Reanna Smith-Hamblin is President and CEO of the Better Business chapter serving this region. She can be reached at 502-588-0043 or [email protected]
Reanna Smith-Hamblin is President and CEO of the Better Business chapter serving this region. She can be reached at 502-588-0043 or [email protected]