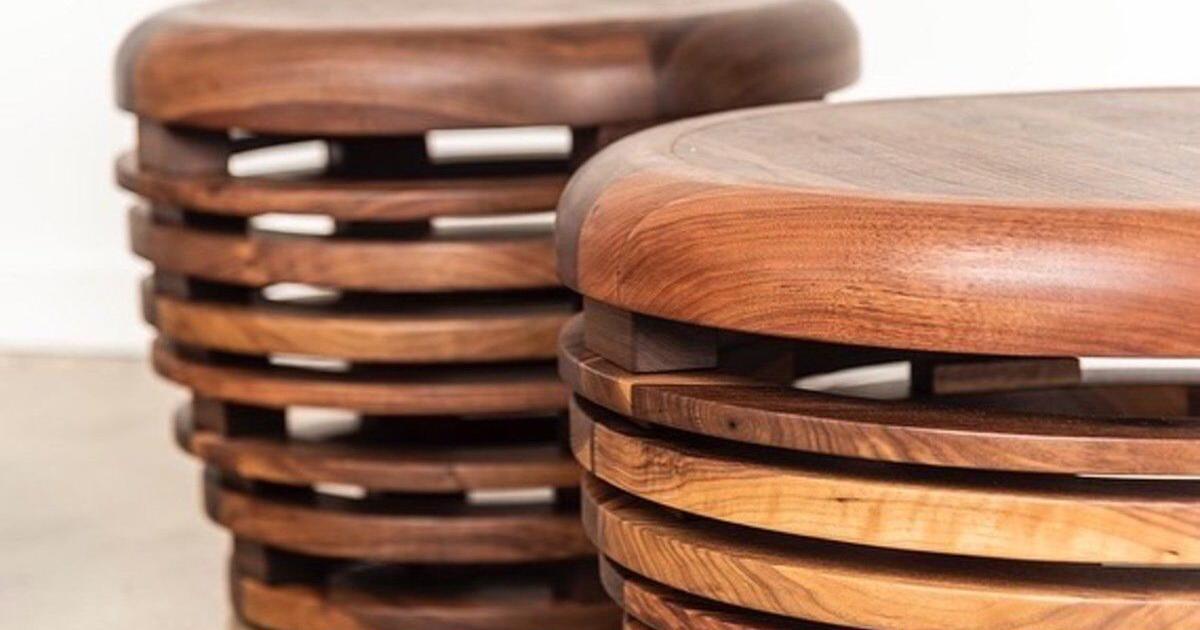 Native American Furniture Maker Set to Launch Six New Showrooms | New
TULSA — Amatoya, a Tulsa-based custom Native American furniture maker, will launch its collection in six showrooms this summer.
"Amatoya has set a new bar for timeless, authentically Native American design, quality and craftsmanship," said founder Cray Bauxmont-Flynn. "Since starting our business three years ago, our beautiful, sculptural pieces have captured the attention of discerning designers, hotel owners and even decorators. We now offer our collection in showrooms across the country."
Showrooms in Dallas, Denver and Washington, DC will debut on June 22. The Chicago, Seattle and Tulsa sites will launch the following month.
The Dallas Showroom, the only location operating under the Amatoya brand, will open in the Dallas Market Center gallery. It will include 38 pieces from the Tulsa company's home and hospitality collection, ranging from tables and chairs to sofas, cabinets and textiles. The other locations will present 8 to 12 pieces in partner showrooms. These include: Carter Inc., Denver. ; the Aurora showroom at Chicago's Merchandise Mart; the Dixon Group at the Seattle Design Center; Duvall Workshop, Tulsa; and Hines & Co., Washington, D.C.
These six locations represent the only outlets for Amatoya's make-to-order lines. Customers can choose from product samples as well as a variety of unique fabrics and finishes. Amatoya will craft and deliver these custom orders using their network of Native American artisans in Oklahoma.
Amatoya – a Cherokee word meaning "rainmaker" – develops residential and hospitality furniture that embraces Native American cultures across the continental United States.
"I want to help keep the spirit and art of Native Americans alive for the next generation," Flynn said. "I'm a proud Cherokee, but I don't want the Amatoya line to be just about my culture and heritage. We'll include everyone from the Iroquois of the Northeastern United States to the Navajos of the Southwest and the Nez Perce of the North West."
Due to the impact of COVID on personnel, markets and supply chains, Flynn said it took Amatoya several months to develop its marketing and production infrastructure. He said the company's reliance on made-to-order products should allow Amatoya to stay ahead of inventory issues.
"It was difficult to bring together the people who could produce these parts and make them to the best quality," he said. "We are thrilled with the artisans and artisans we have brought together.
"The synergy of Amatoya's partnerships is captured with multiple workrooms," Flynn said. "It is evident in every piece that it is custom made and constantly reviewed throughout the process. This hands-on approach is a principle practiced in all facets of our business."​
To learn more about Amatoya, visit www.amatoya.com.