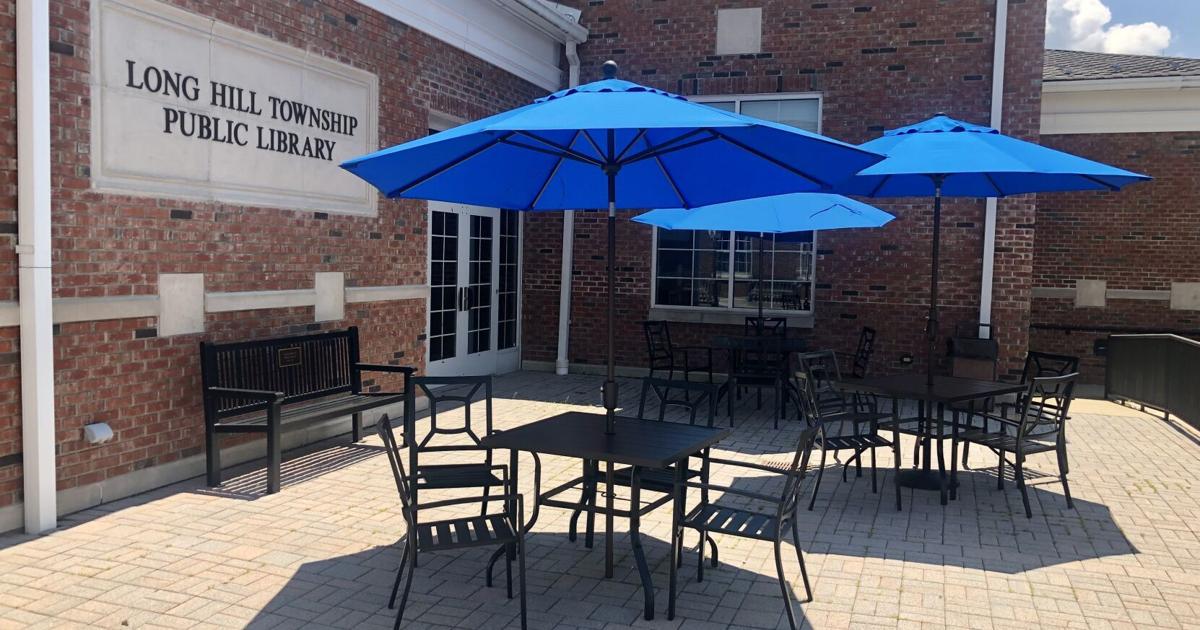 Long Hill Llbrary Offers Outdoor Reading With New Furniture | Sentinel Echoes News
TWP OF LONG HILL. – For anyone who likes to bask in the sun with a good book and a few snacks, you no longer need to retreat to your patio or garden – the Long Hill Township Library has you covered.
The library recently added three outdoor tables, chairs and umbrellas to the plaza directly in front of the facility.
"We hope the community will relax at these tables, reading library books, magazines or working remotely," said library director Marygrace Luderitz. "Bring your lunch and stay a while."
The patio furniture was acquired through a $2,314 contract award in round two of the "Ready for Anything Mini-Grants" program. Funding for the second round of this initiative is provided by Library Link NJ, the state library cooperative whose services are funded by the State Library of New Jersey.
Long Hill Library has held a variety of outdoor programs – before and during the pandemic. Now the outdoor space is "much more comfortable," said Adult Services Librarian Alberta Ashbrook.
When the weather takes a stormy turn, the library will also be equipped to help its users.
With funding from the contract award, the library purchased four all-weather emergency radios and four portable 60-day LED lanterns for patrons to borrow in future emergencies.
These items can also be checked for sunny days, such as summer camping trips.
"Long Hill Library really wants you to be ready for anything, but of course we wish you many sunny days and many good books," Ashbrook said.
At its June 22 meeting, the township committee briefly discussed the possibility of installing patio furniture outside the library.
Township administrator Nancy Malool noted that Luderitz had been looking to install outdoor furniture in front of the library, on the patio outside the sliding doors, "for a while."
Outdoor tables will only be available during the warmer months and will be stored during the winter.
Committee member Scott Lavender confirmed that library staff will be responsible for maintaining furniture, as well as lowering umbrellas on windy days.
Malool signaled that there could be more litter with people eating out. "I guess we'll have to watch that and see how it works out," she said.