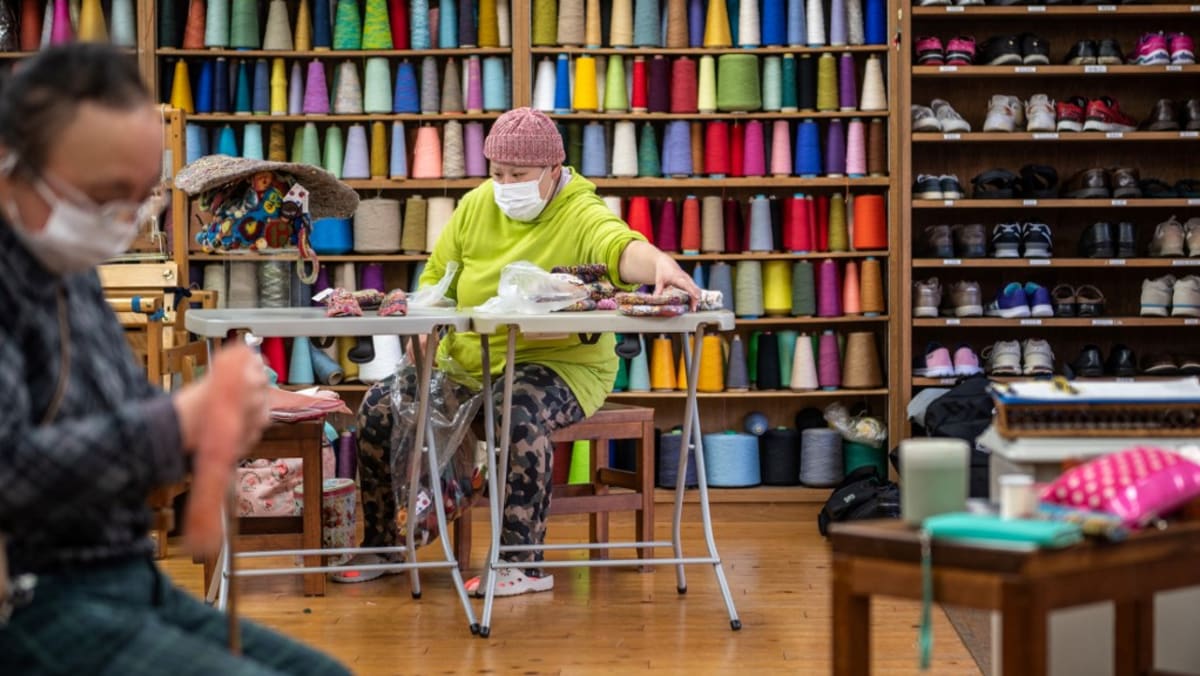 Japan's 'invisible' disabled artisans fight for spotlight
TOKYO – In a trendy Tokyo neighborhood, shoppers browse the wares of Majerca, a shop filled with handmade items from scarves to glassware, all produced by people with disabilities.
The shop and workshops where the items were produced are part of a small but nascent movement in Japan to promote work for people with disabilities.
Despite being the only country to host the Paralympic Games twice and the government's public commitment to including people with disabilities, activists and experts say workplaces in Japan are rarely accessible to them.
In fact, state grants for people with disabilities have generally been understood to mean that recipients will simply stay at home, and campaigners say there is little support for those seeking active employment.
It's a huge loss for society, according to Ms. Miho Hattori, who works with some of the producers at a workshop that supplies Majerca.
"Some workers here have a career of more than 30 years, and they have so much experience that they should be called artisans," Ms. Hattori told AFP.
Twenty employees with various intellectual disabilities work on the site.
In one area, men strain pulp and press paper to make cards, while elsewhere a woman spins yarn from raw wool and others manage a wooden weaver who unrolls beautiful fabrics.
"I make the fabric for the stoles, using wool for the weft and cotton for the warp," Ayame Kawasaki, 28, with Down's syndrome, told AFP.
"I like to weave."
'Price excused'
The workshop sells bags and stoles to boutiques and galleries, with items costing several thousand yen. After costs, each worker can expect to bring in around 15,000 yen (S$178) a month, an amount Ms Hattori describes as "heartbreaking".
It is not the main source of income for workers, who are entitled to government assistance, and the figure matches the national average for people with mental disabilities, according to the Ministry of Social Affairs.
"Their work and their products are so valuable yet they remain invisible," said Mr. Mitsuhiro Fujimoto, founder of Majerca, which is operated by five able-bodied employees.
Mr. Fujimoto was inspired to launch the store after buying wooden toys he later discovered were made by mentally disabled workers.
Majerca redistributes around 60-70% of product revenue to producers and Mr. Fujimoto says he encourages artisans to value their work and demand a fair wage, not just charity.
"Sometimes I raised the price more than five times on something that was only priced at 500 yen," he told AFP.