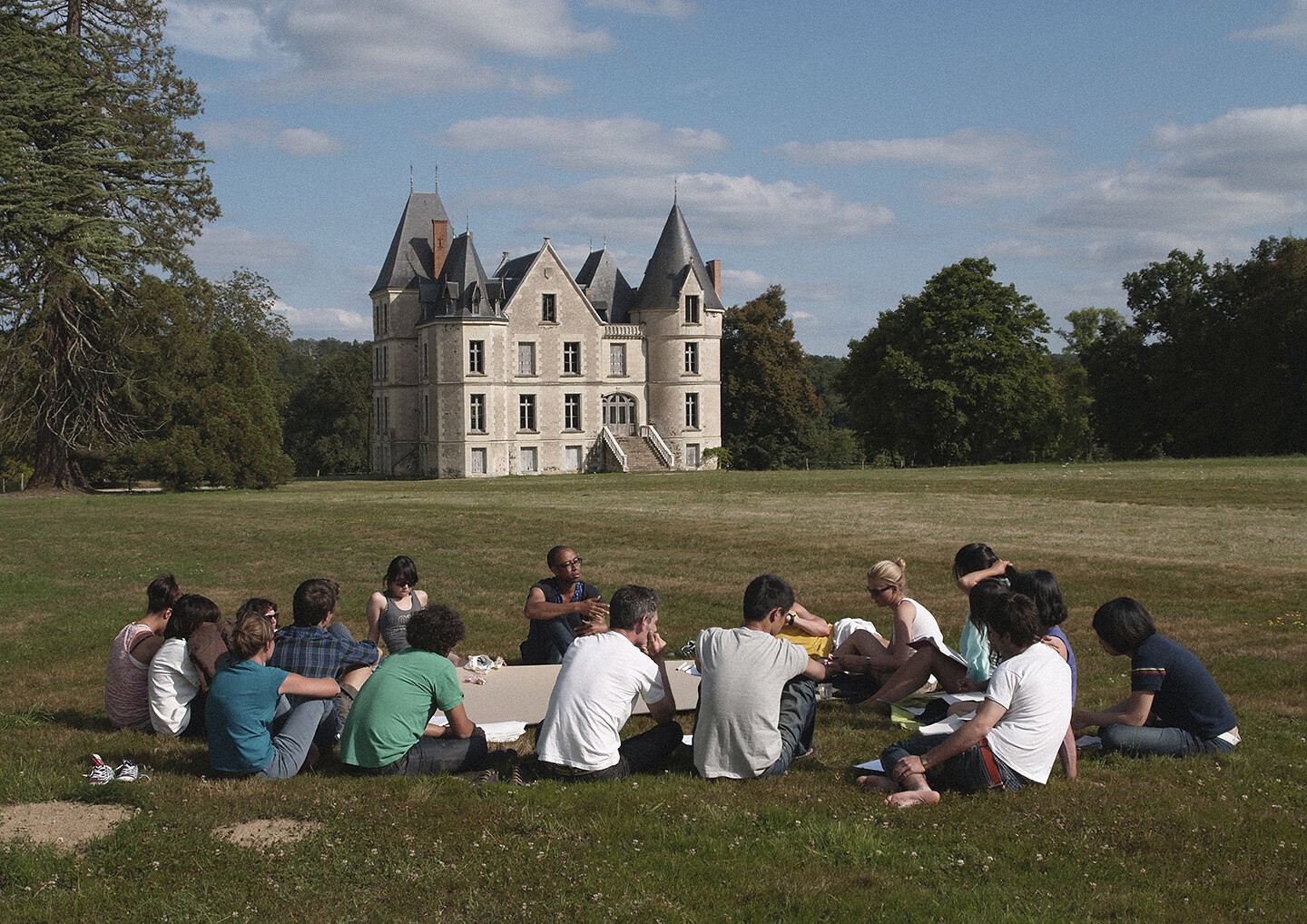 International Summer Workshops 2022: Repair, Recharge, Reset – Announcements
Domaine de Boisbuchet—an international research center for design, architecture and nature—announces the Program of summer workshops 2022inviting students and professionals from all fields of applied arts to join.
"Repair, Reload, Reset" is this year's motto to fuel experimentation, discussion and celebration with forward-thinking creatives around the world. It is an invitation to seek alternatives to consumerist attitudes in our social and economic behavior while addressing many different topics: craftsmanship and materials research, energy production, body and food stories, landscape and bio-inclusive design.
Founded in 1986, Boisbuchet has a unique campus with an architectural park of historic and contemporary buildings on a 150 hectare property of protected nature in the south-west of France. Our workshops, exhibitions and events as well as a design collection and library serve professional guests and visitors from the neighboring and global community.
Be part of our summer community!
The schedule of workshops and the list of main tutors appear below.
Please visit our website for detailed information and the registration form, or write to us at [email protected].
The places are limit.

Early Bird registration deadline: April 30

June 26–July 2

Ahmed and Rashid bin Shabib (UAE): Build an Arab dovecote—architecture, land, vernacular
July 3 – July 9

Studio PHKA (Thailand): Space-time — flowers, foraging, installation

Adam Nathaniel (UK): Monumentally bad taste — appropriation, architecture, monuments
July 10 – July 16

Miriam Josi and Stella Lee Prowse (Hazard) (France): Beyond the lab—biodesign, mycelium

Nicole McLaughlin (USA): Waste Full Future—fashion, products, upcycling

Dr Johnny Drain (UK): Zero waste fermentation—fermentation, food, waste
July 17 – July 23

Bertjan Pot (Netherlands): Basics of basket weaving—baskets, weaving

Lex Pott (Netherlands): Reduce it. Miniature design—furniture, products

Schlaich Bergermann Partner (Germany): here comes the sun—diy, energy, renewable
July 24 – July 30

Soft Baroque (UK): Live stream—experimentation, product, water

Silvia Ferpal (Spain): Graphic loafer—chart, maps
July 31 – August 6

Faye Toogood (UK): Fragmented landscapes—ceramic, glass

Kostas Lambridis (Greece): We make space—experience, process, research
August 7–August 13

Philip Beesley (UK) and Rob Gorbet (Canada): Shadows and whispers — installation, interaction, sound

Alberonero (Italy): Interior. How to become a place — landscape, self-discovery, storytelling
August 14–August 20

Marlene Huissoud (France): What shall we do now? — design, nature, non-human

Ferreol Babin (France): 100 Stools—handicrafts, furniture, products
August 21–August 27

Windy Chien (USA/China): A week of knots—crafts, knots, techniques

Viviane Stappmanns + Mateo Kries (Germany) + (Vitra Design Museum) (Germany): Conservation Paradise — curating, exhibition, research
August 28–September 3

Isabel Lewis (Dominican Republic): Response forms — body, interaction, self-expression

Mut Design (Spain): twist and twist — fibers, furniture, outdoor

Alix Lacloche (France): The Banquet of the Living — food, design, experience
Current projects

2022 residency program
Boisbuchet welcomes artists, writers, architects, designers, filmmakers, musicians and researchers, among many other disciplines, to develop, alone or with collaborators, their own projects (10 places available). Residencies will begin from May 16.
Landscapes of Design: women at the heart of the Domaine de Boisbuchet
Exhibition / FRAC Centre-Val de Loire (Orléans) until July 31.
Conceived from the exceptional design collection of the Domaine de Boisbuchet, the exhibition brings together the works of 20th century pioneers with those of contemporary women who have imagined new practices in the workshops of Boisbuchet.
Please visit our homepage for Subscribe to our newsletter and receive periodic emails about public programs, exhibitions and other news from Domaine de Boisbuchet.