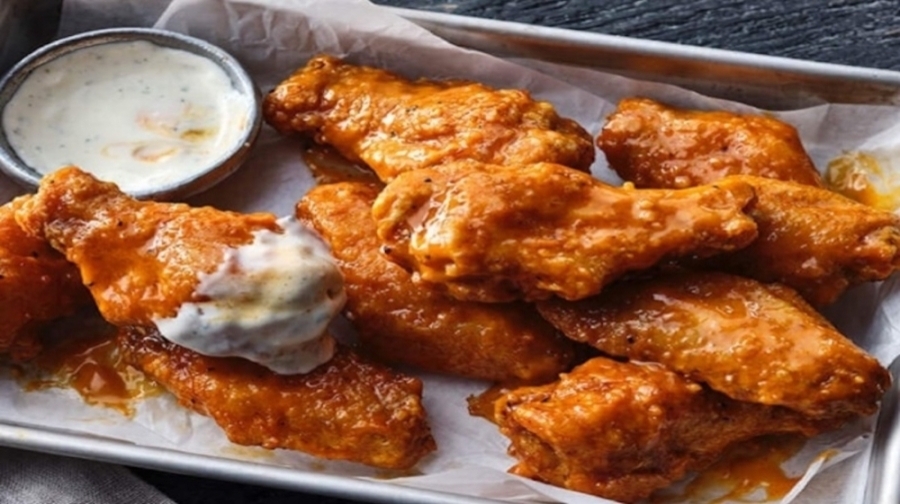 Hooters spin-off opens in Fort Worth; The Worth the Pour Liquor Store now serves Castle Hills and more information about the DFW area
Hoots Wings offers five cooking options and 14 sauces and dry rubs to choose from. (Courtesy of Leah Trice of Fishman Public Relations)
Read the latest business and community news in the Dallas-Fort Worth area.
Keller-Roanoke-Northeast of Fort Worth
Hoots Wings opens for the whole family in Fort Worth
Hoots Wings, a family-only, wing-only Hooters concept, has opened its second location in Texas at 5317 Golden Triangle Blvd. in Fort Worth on September 13.
West Dental Care in Roanoke celebrates 5th anniversary
Services offered by West Dental Care include preventive dentistry, restorative dentistry, oral surgery, endodontic therapy, prosthetic dentistry, implants and oral sedation.
Lewisville-Flower Mound-Highland Village
Cut Creators Salon Suites opens in Lewisville
Cut Creators is a collection of private salons for rent that will include hairstylists, barbers, braiders and makeup specialists.
Worth the Pour liquor store opens in the community of Castle Hills
Worth the Pour sells beer, wine and spirits in its 3,000 square foot space. It also has a humidor stocked with a variety of cigars, some created by a Cuban cigar roller master from Dallas.
McKinney
OsteoStrong wellness center now open in McKinney
The wellness center focuses on building bones, muscle strength and balance through technology while reducing joint and back pain.
Frisco
Stash Home Furniture in Frisco selling whole home accessories
The store has a wide range of furniture for sale, including lighting fixtures for bedrooms, living rooms, dining rooms and offices.
Bailey Lewis, Samantha Van Dyke, Valerie Wigglesworth, Miranda Jaimes and Matt Payne contributed to this report.