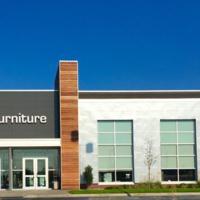 Habitat ReStore of Lincoln moves to Edgewood | Local business news
The Lincoln Habitat for Humanity ReStore will move to a new location.
The store, which sells discounted new and gently used building materials, appliances and furniture, will open in March in 7 Day Furniture's former location at the Edgewood Mall at 5901 S. 56th St.
Habitat for Humanity said in a press release that the new location will allow the store to sell a wider selection of home improvement items in an easier-to-find location than its current location at 4630 Y St. The official opening will be announced in mid-March.
Habitat uses proceeds from ReStore sales to help pay for its mission to build affordable homes in Lancaster County.
Store supply donations are now accepted. Items needed include: appliances, cabinets, furniture, building materials, and home decor. Donations can be dropped off at 4630 Y St., or a pickup can be scheduled by calling 402-464-0010.
7 Day Furniture's former location has been largely vacant since the store moved to a new building at 2240 Fletcher Ave. in February 2020. Rush Market, a pop-up furniture store based in Omaha, occupied the space for a few months in 2020.
Get the latest local business news FREE to your inbox every week.