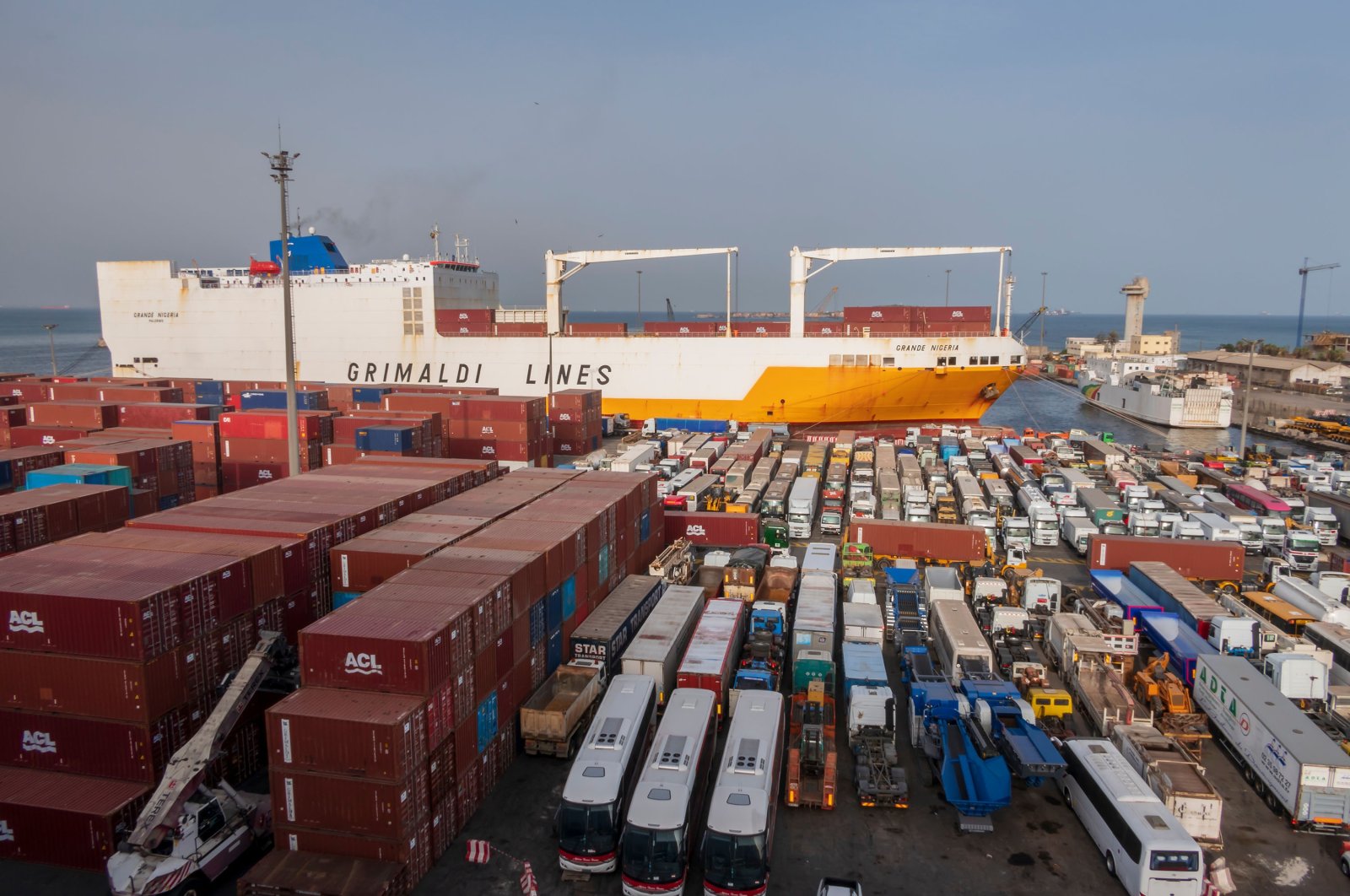 Erdoğan's visits to Africa to boost agricultural sector business and exports
President Recep Tayyip Erdoğan's visits to Senegal, the Democratic Republic of Congo (DRC) and Guinea-Bissau are expected to help open new markets for Turkish companies operating in the agricultural sector and increase the volume of trade in this sector. domain.
Initially, agreements such as the cooperation agreement in the field of vegetable and fruit exports, the cooperation agreement in the field of peanut products export and the memorandum of understanding on the supply of motorized agricultural equipment should be signed between Turkey and Senegal during the visit, according to a report by Anadolu Agency (AA) quoting the Ministry of Agriculture and Forestry.
Although no agreement is foreseen with the DRC, it is expected that cooperation, sharing of knowledge and experiences on topics such as desertification, drought, fight against forest fires and pests, watershed management and wastewater treatment will be on the agenda during the visit.
Nihat Uysallı, president of the Association of Exporters of Cereals, Pulses, Oilseeds and Products of Central Anatolia (OAIB), told AA that he finds Erdogan's vision of openness to Africa very important.
Uysallı pointed out that the national airline Turkish Airlines (THY) allows exporters to reach all points in Africa and that this brings a great contribution to Turkey, both politically and economically.
"Senegal's food import data shows that Turkey has great potential as an exporter of pulses, semolina, starch, inulin, palm oil, sugar products , cocoa mixes, bakery products and yeast," he said.
$1 billion in sectoral exports
Nejdat Sin, Chairman of the Board of the Mediterranean Association of Fresh Fruit and Vegetable Exporters (AKIB), explained that Turkey's fresh fruit and vegetable sector mainly exports apples, carrots, radishes, grapes, tea, beans, dates and oranges to Senegal. Sin said: "Senegal and KDC (DRC), which Erdoğan will visit as part of his Africa program, will make significant contributions to Turkey's fresh fruit and vegetable sector, which is carrying out intensive studies to increase market diversity, to become more efficient. on the African continent.
Sin pointed out that their products are of similar quality to those of European countries at more competitive prices in the African market, where Italy, the Netherlands, Denmark, France, the United Kingdom and India mainly dominate. Germany.
"The trade agreement that will be signed with Senegal and the trade diplomacy that we will develop, so that our fresh fruit and vegetable, cereal and pulse, aquaculture and animal products sectors take a larger share of the African market, will be a significant force. and driving. for our exports in terms of establishing new export bridges in other countries in the West of the African continent," he pointed out.
According to data from the Turkish Exporters Assembly (TIM), Turkey's exports of agricultural products to Senegal amounted to $88.1 million in 2021 with an increase of about 30% compared to the previous year, the main contributors being cereals, pulses, oilseeds with $59.7 million.
Next come furniture, paper and forest products with $20.4 million and aquaculture and animal products with $5.9 million.
Exports of fruit and vegetable products, among the main items on which an agreement should take place, amounted to 1.2 million dollars and exports of fresh fruits and vegetables amounted to 211,000 dollars last year .
Turkish exports of agricultural products to the DRC amounted to $27.6 million last year. In 2020, that figure was $34.7 million. Cereals, pulses, oilseeds and derived products accounted for the largest share of exports with $16.7 million.
Turkey's exports to Guinea-Bissau, where the first presidential-level visit will take place, were $1.7 million in 2020 and rose to $2.9 million last year.